Tuesday Group and Lucky Duck Foundation Applaud the City's Use of Golden Hall to Shelter the Homeless and Urge Tangible "Housing First" Steps on Other Fronts in Support of the Homeless
The Tuesday Group and Lucky Duck Foundation (LDF) applaud Mayor Kevin Faulconer's decision to utilize Golden Hall to house the 150 women and children soon to be displaced from the temporary closure of the Father Joe's Villages bridge shelter. Golden Hall, an 80,000 square foot facility that has been underutilized for 10-plus years, will now serve a critical purpose in providing shelter for the homeless.
"This represents a collaborative and positive step in San Diego's overall housing-first strategy. We applaud Mayor Faulconer on his leadership and thank Councilpersons Chris Ward and Georgette Gómez (among others) for their constructive dialogue, analysis, and decision making," said Peter Seidler, General Partner, San Diego Padres, a Tuesday Group leader and Member of LDF's Board of Directors. "Our region must continue to show that we can rationally make long-term "Housing First" decisions while also immediately and compassionately helping the most vulnerable homeless individuals, such as the women and children of Father Joe's Villages."
"We want to thank the City, Tuesday Group and Lucky Duck Foundation for their work in helping locate a temporary site for the residents of our Bridge Shelter who will be relocated when Father Joe's Villages breaks ground on desperately-needed long-term housing for over 500 homeless and low-income residents," said Jim Vargas, CEO of Father Joe's Villages. "We also want to thank the City for working with us to identify a permanent location where our Bridge Shelter for single women and families can continue for the foreseeable future and where they can receive our services that help them to end their homelessness. This is a great example of nonprofits, local government, and civic leaders coming together to solve difficult problems."
While opening Golden Hall shows progress, the Tuesday Group and Lucky Duck Foundation are quick to recognize that much work and collaboration remains. As such, as part of the overall housing-first strategy, the groups urge the City to:
Publicly disclose a comprehensive list of all low-income housing projects currently under development or serious discussion.
Provide a status report from each of the nine (9) Councilpersons on their commitment from October 17, 2018, to add low-income units, safe parking zones, and storage in each district.
Commit to diligently and comprehensively provide best-in-class short- and long-term housing strategies to aid the homeless in the region.
"The City did the logical and humane thing by opening Golden Hall, and we thank them for that. Now it must continue to take other meaningful steps with the County, Housing Commission, Regional Task Force on the Homeless and other service providers in the region," said Dan Shea, Partner of Paradigm Investment Group, a Tuesday Group leader and member of LDF's Board of Directors. "We look forward to continuing to work with them to provide best in class support for the homeless."
For further information on the Tuesday Group and Lucky Duck Foundation, please contact Drew Moser, Executive Director, at (619) 417-1149 or via email at drewm@luckyduckfoundation.org.
# # #
ABOUT THE TUESDAY GROUP
The Tuesday Group is a group of local business and civic leaders who convene every Tuesday to discuss best-in-class strategies and collaborations for helping San Diego County's homeless. Led by Peter Seidler and Dan Shea, it has met every Tuesday since 2016. Weekly participants include Pat and Stephanie Kilkenny, Tom Mulvaney, Dan Novak, Debbie Ruane, Keith Jones, Jeff Martin, Mitch Mitchell, Dan Herbert, Peter Seidler, and Dan Shea.
ABOUT THE LUCKY DUCK FOUNDATION
The Lucky Duck Foundation (LDF) is a 501(c)(3) non-profit organization that has actively contributed to the betterment of San Diego County by donating more than $10 million locally since 2005. LDF raises awareness, raises funds, collaborates with and funds best-in-class programs that help alleviate San Diego County's homeless epidemic. LDF is the Tuesday Group's designated charity for implementing best-in-class practices. For more information, please visit www.luckyduckfoundation.org.For media inquiries, contact Kim Sigelman, ksigelman@yahoo.com, (858)775-9318.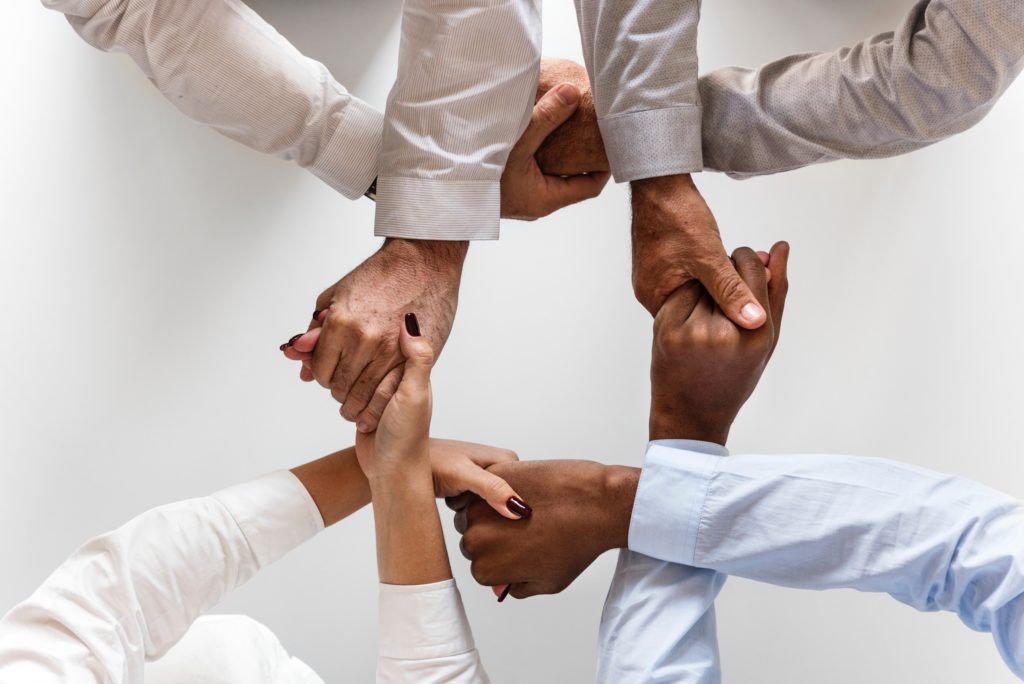 Collaborative efforts of the Tuesday Group and the Lucky Duck Foundation:
Homeless Symposiums

25thsymposium will be in March 2019

Regional Task Force for the Homeless (RTFH)

Rapid rehousing and employment program
Expedite and update the homeless database software

Housing Commission

Living breathing holistic strategic report forthcoming

Family Health Centers of San Diego (FHCSD)

Continuum discussion and navigation center data tracking / Fran & Debbie
3,500 medical, mental health and other encounters
100 homeless persons did not have a primary care doctor prior to having a medical encounter at the Bridge Shelter from FHCSD
600 incentive personal care kits distributed
Van for outreach provided transport to over 155 homeless clients

Georgette Gomez granny flat program
Chris Ward jobs program
LeSar Development
Local Universities
Feeding San Diego
Helen Woodward Animal Center
Churches and faith-based communities
Alpha Project
Veteran's Village of San Diego (VVSD)
Father Joe's Villages (FJV)
San Diego Tax Payers Association
Corporate partnerships
Bridge shelters
Winter care kits – approximately 1,000 distributed to date
Program support
Emergency assistance
Matched contributions