San Diego institutions of higher learning are determined to find out.
The homeless crisis in our region can feel intractable when countless individuals live unsheltered. According to the most recent Point-in-Time Count, approximately 4,000 people live without housing or shelter. There are many intricate and intertwined reasons for homelessness, and frankly, it's an issue too big for one organization to address.
Thanks to the generosity of Lucky Duck Foundation (LDF) Board Member Tom Mulvaney and his wife Karen, and the leadership of Tom and LDF Board Member Debbie Ruane, we have convened each of San Diego's research institutions and colleges to focus their efforts on better understanding the reasons for homelessness. And most importantly, to develop actionable strategies to address the reasons for homelessness.
We are proud of the work each institution put into its respective projects. It is evident that all are dedicated to understanding the myriad of reasons for homelessness and creating substantive, actionable, and cost-effective solutions.
We are pleased to share the work and findings from our partner institutions. To learn more about each project, make sure to click "full report."
University Research Collaboration to Dive into the Myriad of Reasons for Homelessness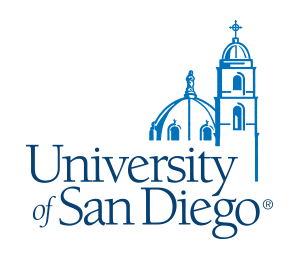 Project: Community-Based Approach to Addressing the Homelessness Crisis in Linda Vista, CA | Research Institution: University of San Diego
Key findings:
Individuals experiencing homelessness want and need community-based services.
Local organizations are filling Research Institutional gaps but are constrained by funding, staff, and time.
Businesses want the City / County to take leadership
Team's recommended actions:
Establish a homelessness-focused community level advisory board
Integrated mobile outreach & case management team
Institute Transitional employment programs
Institute Mobile pantry program
Organizational development trainings for Linda Vista service providers
Community storage program
Emergency mail program
Community response training for Linda Vista businesses and organizations
Executive Summary: Link
Full report: Link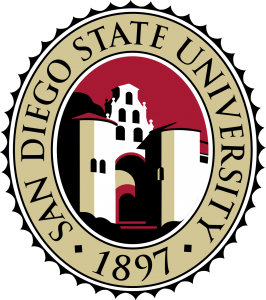 Project: The Impact of Utility Assistance on Keeping People Housed | Research Institution: San Diego State University
Key findings:
Utility assistance helps people using it stay housed
Utility assistance benefits individuals who are currently housed and not single individuals who are renting a room within a residence
Zipcodes in the study contain large, vulnerable populations that need and could benefit from utility assistance
Team's recommended actions:
Increase accessibility of utility assistance programs
Explore ways to provide utility assistance to single room renters
Increase utility assistance for those eligible from 30% to 50%
Cover 100% of utility bills for the highly impoverished
Promote collaboration between utility assistance and rental assistance programs.
Full report: Link
Project: Stigmatization and Homelessness | Research Institution: University of San Diego
Key findings:
Homelessness will not end in San Diego if the stigma is not addressed
Many proposed supportive housing projects have stalled out or stopped entirely because of public pushback
Without a significant shift in public perceptions of and attitudes towards those who are experiencing homelessness, policies and system that allow homelessness will not change
In addition to findings specifically about stigmatization, there are many possibilities for combating homelessness that emerged during this research
Team's recommended actions:
Dispersing humanizing, destigmatizing stories related to homelessness to broader audiences
Providing a space and platform for intentional conversation about the stigmatization of homelessness among elected officials, religious leaders, classes and student groups, and others
Facilitating conversations and interactions with those with lived experiences (especially for elected officials)
Educating front-line first responders on homelessness about the realities of homelessness and trauma
Executive Summary: Link
Full report: Link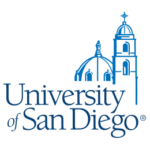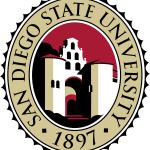 Key findings:
Residents have nuanced opinions towards affordable housing. They may support or oppose projects based on various factors: aesthetics, potentially harmful behavior by new neighbors, and effects on crime and property values.
Despite frequent claims that affordable housing will increase crime or decrease property values, a study of three recently built affordable housing complexes in San Diego did not find any evidence that they negatively impact
Even though residents were not uniformly or consistently supportive of affordable housing, research suggests they are open to persuasion; only a small percentage of residents were strongly opposed to affordable housing in their community.
Team's recommended actions:
Create a toolkit or guide to help proponents of affordable housing recognize and identify different frames at play in a given neighborhood.
Conduct additional localized studies based on this pilot. Utilize and share resources from USD's study on the stigmatization of homelessness. For example, engage in outreach to reduce the stigmatization of homelessness.
Engage in outreach and messaging to address concerns about affordable housing and engage different community leaders in outreach (like religious leaders or club leaders).
Full report: Link
Project: Research and Data Analysis Roundtable Access to HMIS | Point Loma Nazarene University
Key Findings:
The RADAR-HMIS project was designed to establish a research trust network and provide access to local data to facilitate open exploration of significant patterns of system usage and client outcomes. The network established enabled the team to assess the preliminary research of over 55,000 records. Three of the substantive findings from the research include:
Usage of the various system components is disproportionate. For example, only 1% of the records were for permanent affordable housing, 8% were for permanent supportive housing, while 22% were for emergency shelter services.
Changes in housing situations are most likely to occur for those coming from the street, emergency shelter, and non-psychiatric hospital settings. These changes reveal statistically significant patterns that warrant further exploration. For example, exits from medical hospitals (non-psychiatric) are most likely to exit to emergency shelters, the street, or substance use treatment.
Persons with disabilities are significantly more likely to have an improvement in overall income.
How we define race matters to results related to income
Team's recommended actions:
Further assess disproportional system usage to promote accessibility to permanent supportive housing for persons with disabilities and permanent affordable housing for non-disabled persons qualifying as homeless.
Review outcomes information to identify and compare pathways through the system that yield the highest success with those least effective. Convene experts in hospital and health services with recovery and housing experts to examine and expand factors associated with positive outcomes—advocate for system change to maximize performance.
Conduct a review of 2020 data to determine if the patterns observed in 2019 persisted or changed.
Continue RADAR access to HMIS data for in-depth local analysis into the reasons for homelessness.
Translate the statistical results into narratives that help make the findings more usable by a broader audience.

Project: Assessing Correlations between Homeless Programs, Employment Services, and Client Outcomes | Point Loma Nazarene University
Key Findings:
Projects funded primarily for employment tended to yield better outcomes in earned income and reported substantial improvement rates in housing status.
Increased employment income does not necessarily result in increased overall income.
Persons with disabilities tended to show significantly better outcomes in overall income.
Team's recommended actions:
Increase contracts specifically targeted to employment and training services that can be partnered with housing programs but are not embedded as a secondary factor in housing programs.
Examine the relationship between increased earned income (employment) and decreased overall income and explore policies and methods that could consistently lead to increases in overall income.
Increase efforts targeting non-disabled persons at risk of homelessness in ways that could mirror the success of persons who are disabled

Project: The H-Hub: A Community Data Hub on Homelessness in San Diego County Utilizing Geographic Information Systems | University of California San Diego
Purpose:
Fill a critical gap in the San Diego region's (the County and all 18 jurisdictions) efforts to:

Gain a spatial understanding of the challenges related to homelessness across our region
Develop data-driven responses to homelessness
Support efforts to provide equitable opportunities to unstably housed San Diegans

Collect, geocode and map data related to homelessness to support research, understand service gaps, and expand the evidence base which informs policy and service provision.
Promote free and equitable access to data on San Diego County homelessness so that data sharing can be used as a critical point of collaboration among researchers, public agencies, and the private and nonprofit sectors to more effectively address homelessness in our region.
Understand the diverse human stories and life trajectories of unhoused San Diegans.
Key Findings:
Homelessness-relevant data in the San Diego region, while robust in some areas, presents significant challenges in centralization, accessibility, and utilization of data.
Service providers and policymakers recognize the critical importance of good data and analysis, and they are invested in using it. However, they and their staff generally do not have the time or resources to invest in this.
Due to many organizations having constraints with staff capacity, data collection and reporting focus on regulatory requirements rather than collectively understanding or solving problems.
Team's recommended actions:
Build trusting relationships between and among researchers, government agencies, service providers, policymakers, funders, civic leaders, and community members.
Encourage and facilitate data sharing toward collective goals to get to "functional zero" on homelessness across the San Diego region.
Establish and fund working groups to explore specific research questions and propose strategies for tackling system challenges.
Create mechanisms by which government agencies, service providers, and policymakers could request local university and community-based researchers to evaluate specific interventions.
The Hub: Hub Website