For most of us, "starving" means we had to rush to work without breakfast, or a short layover between flights left no time for lunch. Hungry, yes. Hopeless, not really. No matter what causes us to miss a meal, we know there is a full refrigerator at home, a grocery store on the way, or an online menu for quick gratification.
In our hopelessly, weight-obsessed culture, there are other reasons for hunger. A popular weight loss web site features "The Hunger Scale," ten stages of hunger, ranging from:
10: Thanksgiving Dinner Full, to 1: Starving – Ravenous – Weak – Grouchy.
The scale is designed to help you lose weight by keeping you within a specific range of hunger. Ideally, you eat only at Stage 3: Very Hungry – I'm ready to eat now. And, just as important, you should stop eating at Stage 6: Satisfied and Light – I could eat more, but, I know that not everyone has the luxury to eat when they are hungry and stop when they are satisfied.
For those living on the streets, it's not a question of how much to eat; it is more a necessity to eat whenever you can. Three meals a day is nearly impossible. Two meals are often unattainable, and for many, there are days with no food at all. The unexpected burden of COVID-19 complicates the availability and distribution of food to the homeless population in San Diego. As restaurants closed their doors and volunteers were urged to stay at home, an already overwhelmed system of distributing food to the streets came to a screeching halt.
Homelessness and Hunger Go Hand in Hand
Homelessness and hunger are deeply intertwined and lay waste to physical and emotional health. The Institute of Global Homelessness (IGH) points to a wide range of health issues intensified by malnutrition including "higher risk of pneumonia and hypothermia…vitamin deficiencies and physical symptoms include dizziness, cracked lips, difficulty walking, and low blood pressure, organ failure, decreased ability to heal cuts, scratches, and other injuries." The list goes on and on.
Adding to the ravages of hunger on the streets are the myths associated with feeding the homeless. Historically, food stamps are a lifeline for those who cannot afford to buy food. However, a study by the National Coalition for the Homeless (NCH) points out several misconceptions about access to food. "Over half of the homeless population does not receive food stamps. Lack of transportation, lack of knowledge about the program, mental illness, lack of an address, and lack of documentation are some of the common barriers that prevent homeless people from receiving food stamps". (Feeding Intolerance: Prohibitions on Sharing Food with People Experiencing Homelessness)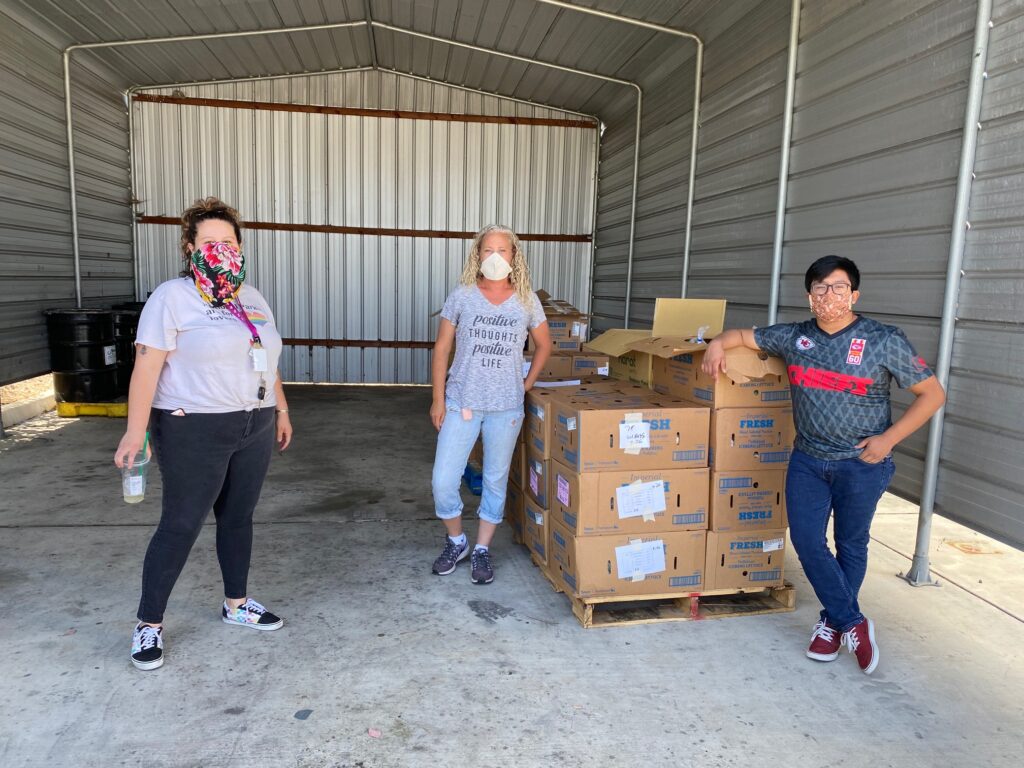 Despite the barriers to feeding the homeless population, we must give credit to the individuals and organizations that persevere. Organizations like the San Diego Food Bank and Feeding San Diego gather food for individuals and families with critical needs, although they provide groceries, rather than non-perishable meals. Father Joes Villages serves meals at the East Village campus, as do the Rescue Mission and Third Avenue Charitable Organization. The Salvation Army Club 60 provides meals to seniors in need.
The question remains, how can we provide life-sustaining nutrition to the homeless population, and specifically, what can we do as individuals. Since 2017, The Lucky Duck Foundation (LDF) has focused its charitable efforts on providing aid, services, and, most of all, hope to San Diego's homeless population. Thanks to a generous benefactor, LDF is launching an outreach program to deliver two meals a day and critical hydration to those living on the streets.
This effort brings together a diverse network of supporters, including the San Diego County Sheriffs, who have offered their commercial kitchen for meal preparation. Preparing these meals is a challenging task. Reaching those on the street who are desperately hungry, requires the dedication of outreach workers. Family Health Centers of San Diego, ALPHA Project, Veterans Village of San Diego, Home Start, Vista Hill, and the McAllister Institute are a few of the organizations that will deliver the meals every Monday, Wednesday, and Friday. Initially, the effort will provide meals for 400 people per day, and with your support, this number will grow.
LDF remains committed to alleviating the suffering of San Diego County's homeless. It is a complicated and far-reaching mission that requires collaboration and decisiveness on the part of San Diego's leaders. However, it is also important to step back from the big picture and recognize the critical, daily needs of our homeless population. Taking food and water to the streets is a good place to start.
Food and Water Delivery Program
With your help, the Lucky Duck Foundation can provide food and water and help move more homeless off the streets and in to shelter, housing, and a healthier and more productive path. Donations made in support of the program are matched, doubling the impact. Every dollar donated provides more than one meal. Consider donating and sharing this program so that even more unsheltered San Diegans can be reached. Together, we can ensure the well-being of our unsheltered neighbors while helping them move from the streets to shelter, housing, and a healthier place in life.