Tickets are now on sale for the 13th Annual Swing & Soirée, presented by the Gall Hale RBC Wealth Management Team
We are so excited to Swing & Soirée in person again! Purchase your tickets or get more information on sponsorship opportunities today!
Sign up for our newsletter for event details, ticket sales, auction items, and more.
While we intend to host this event as we have in previous years, we will continue to monitor state, federal, and CDC protocols to ensure that it aligns with all safety and health guidelines.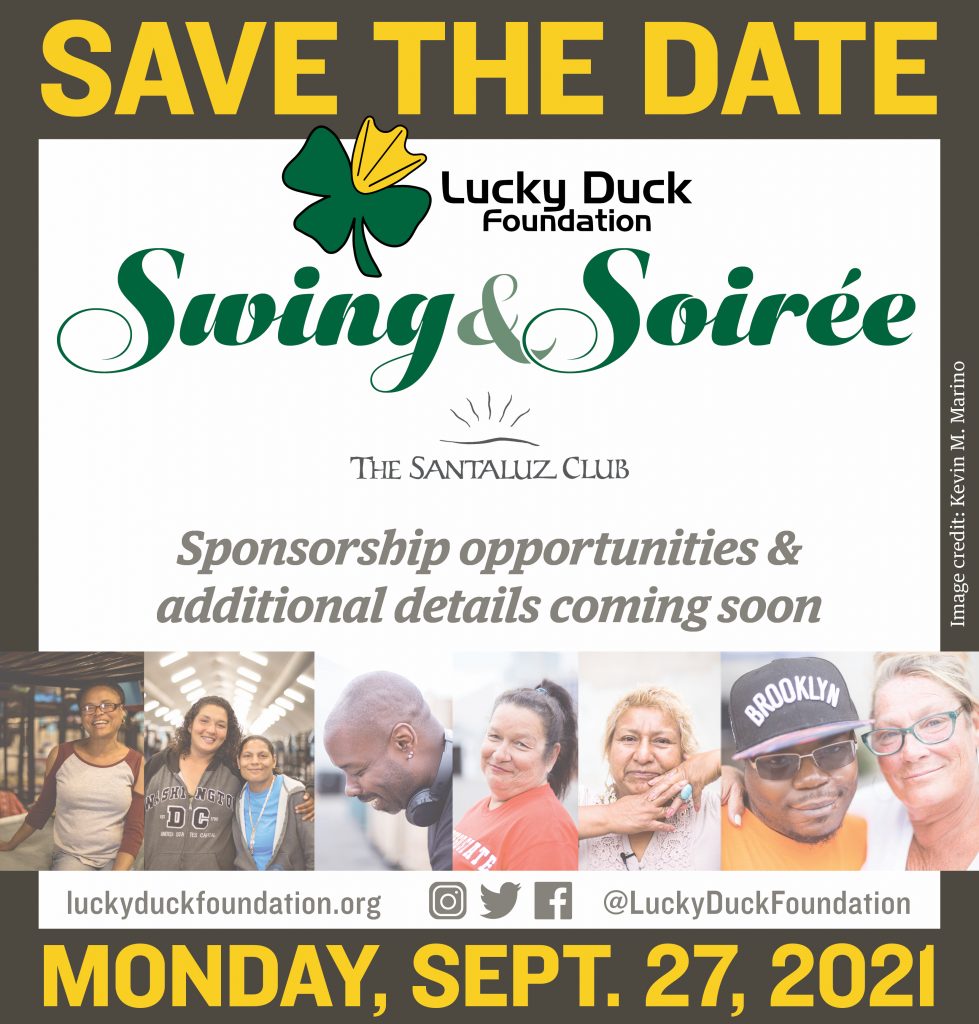 Together We Can Beat Back Homelessness!
We were sorry that we weren't able to Soirée in person, but are humbled by your attendance and generosity at this year's virtual event. If you missed the Soirée, you can still view the event and can make a donation here to help alleviate the suffering of homelessness, you . All donations are matched up to $1 million per year thanks to the generosity of Lucky Duck Foundation co-founders, Pat and Stephanie Kilkenny.
Stay informed about Lucky Duck Foundation events, news, and ways to share your luck by signing up for our newsletter.