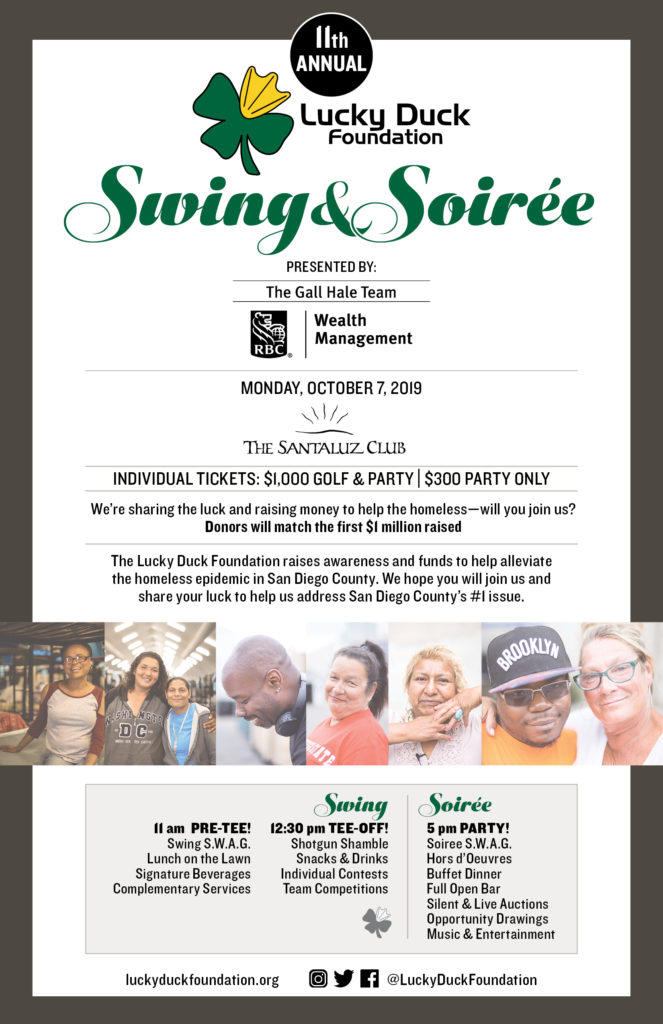 WE'RE SHARING OUR LUCK AND RAISING MONEY TO ALLEVIATE THE SUFFERING OF SAN DIEGO'S HOMELESS – JOIN US!
October 7th, 2019 at the Santaluz Club.
Tickets are now on sale!
Support the Swing & Soirée!
Please join us in thanking the Gall Hale RBC Wealth Management Team for serving as the event's Presenting Sponsor!
We have various sponsorship, host packages and donation opportunities available. To secure your sponsorship or host package, please email us or return this form with your contribution. To make a donation, click here.
Every net dollar raised by the Lucky Duck Foundation in 2019 will be matched up to $1 million by co-founders Pat & Stephanie Kilkenny!
Subscribe to our newsletter for updates about ticket sales and other event details.
See Highlights from our 10th Annual Swing & Soiree