Are You A Lucky Duckling?
The Lucky Ducklings (Ducklings) is a youth-led movement whose mission is to alleviate the suffering of those experiencing homelessness throughout San Diego as a part of the Lucky Duck Foundation.
Although our youth-led initiative is committed to all areas of homelessness, we have placed a special emphasis on supporting homeless youth.
The Lucky Duck Foundation provides us with opportunities to learn about homelessness, volunteer and raise money to support our mission. Each Lucky Ducklings organization can create unique programs designed to make a difference.
Here's how we are sharing our luck:
Creating our own programs and strategies to help those in need

Using social media outreach to educate our peers about homelessness and to encourage others to get involved

Raising awareness and funds for best-in-class youth homeless initiatives

Volunteering to support homelessness initiatives, including at the

LDF Food & Water Distribution

events
We come from all over San Diego County. Most organizations are schools, but participants can include sports teams, church groups, and other youth organizations.
We'd love to have you join us. Are you interested in sharing your luck? You don't have to be a part of a group to join. For questions or additional information, email our Program Manager.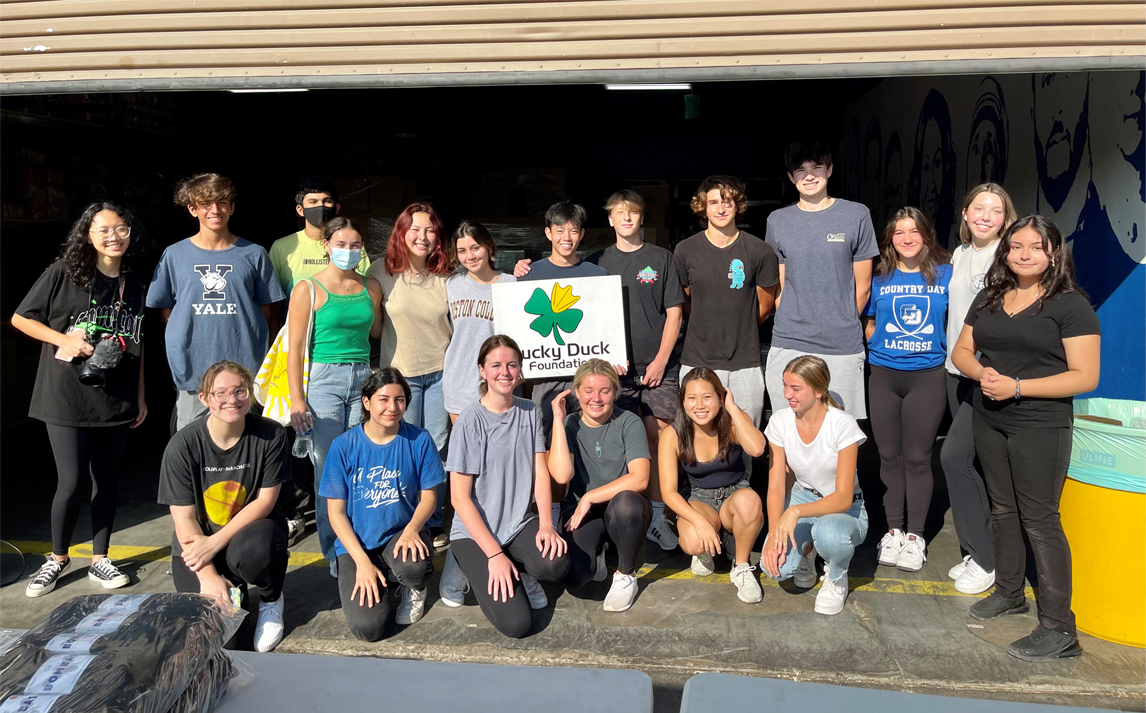 Not a Duckling, but still want to get involved? Consider making a donation to LDF's general fund. Every dollar donated (up to $1.5 million per year), is matched by LDF co-founders and will be used to fund and activate high-impact programs throughout San Diego City and County that are best-in-class, fact-based, cost-effective and show results.