Why We Do What We Do
We believe in the critical importance of a warm bed and a roof over one's head.
We believe in caring for and helping San Diego's most vulnerable citizens who want to help themselves.
We believe LDF can be a catalyst for best-in-class collaborations and programs that produce meaningful results.
We believe that helping the homeless is not a team approach; it is a team of teams approach whereby each organization executes on their respective mission while sharing one common vision, which is to be a national leader on addressing homelessness.
We believe a customized housing-first approach with the support of temporary bridge shelters is not only the most humane and effective way to help San Diego's most vulnerable citizens, it is also the most economic approach, and shown to be the most successful strategy.
Vice President, Legislative and External Affairs, SoCalGas and SDG&E– Read More »

Founder and President, Double Pump Inc.; Founder and Chief Executive Officer, The Harold Pump Foundation– Read More »
Tuesday Group
Many members of LDF's Board of Directors participate in the "Tuesday Group," a group of fact-based business and civic leaders committed to leading San Diego to "best practices" in all areas of homelessness. The Tuesday Group convenes weekly in Peter Seidler's office to discuss best-in-class strategies and action-steps for improving the San Diego Region's homeless situation.
In Memoriam – Fr. Joe Carroll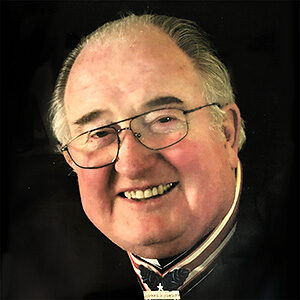 Fr. Joe Carroll was a founding member of the Tuesday Group and Special Advisor to our Board of Directors. His passion for helping San Diego's unsheltered neighbors and his ability to not take no for an answer continue to guide and inspire our strategy. He was also a very effective fundraiser, which earned him the nickname "the Hustler Priest." To honor our longtime friend and trusted advisor, we created the "Fr. Joe Hustler of the Year Award" to recognize someone who embodies his spirit and ability to roll up his or her sleeves to help people end their homelessness by providing a brighter and safer journey off of the streets.