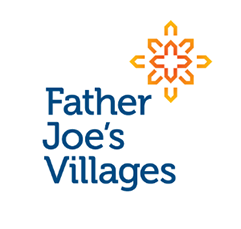 MISSION: To transform lives and end the cycle of homelessness by providing our neighbors in need the tools they need to overcome the unique barriers on their road to self-sufficiency.
As Southern California's largest homeless services provider, Father Joe's Villages and its partner agencies have been empowering people to achieve self-sufficiency for over 62 years. What started as a small chapel serving San Diego's impoverished has grown into a cutting-edge provider of innovative housing programs and services. Father Joe's Villages and its partner agencies prepare up to 4,000 meals and provide a continuum of care to nearly 1,500 individuals every day—from infants and adolescents to adults and seniors. This includes over 200 children and over 200 military veterans. As industry thought-leaders, the agencies offer innovative solutions to address the complex needs of the homeless, regardless of age, race, culture or beliefs.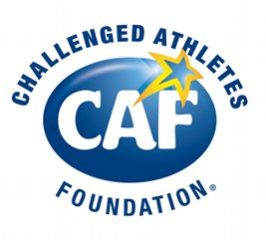 Mission:  It is the mission of the Challenged Athletes Foundation to provide opportunities and support to people with physical challenges so they can pursue active lifestyles through physical fitness and competitive athletics. The Challenged Athletes Foundation believes that involvement in sports at any level increases self-esteem, encourages independence and enhances quality of life.
The Challenged Athletes Foundation® (CAF) is a world leader in helping people with physical challenges lead active, healthy lifestyles.  CAF believes that participation in physical activity at any level increases self-esteem, encourages independence and enhances quality of life.  Since 1994, more than $64 million has been raised and over 11,000 funding requests from people with physical challenges in all 50 states and dozens of countries have been satisfied. Additionally, CAF's outreach efforts reach another 60,000 individuals each year. Whether it's a $2,500 grant for a handcycle, helping underwrite a carbon fiber running foot not covered by insurance, or arranging enthusiastic encouragement from a mentor who has triumphed over a similar challenge, CAF's mission is clear:  give opportunities  and support to those with the desire to live active, athletic lifestyles.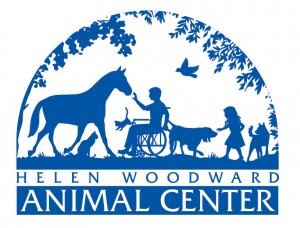 Mission: To use your support to effect positive change for animals and people, here and around the world.
Helen Woodward Animal Center is a private, non-profit organization where "people help animals and animals help people." Founded in 1972 in Rancho Santa Fe, Calif., the Center provides services for more than 57,000 people and thousands of animals annually through adoptions, and educational and therapeutic programs both on-site and throughout the community. Helen Woodward Animal Center is honored to partner with the Lucky Duck Foundation to provide Therapeutic Riding for students with a variety of challenges, from autism to cerebral palsy.  These riders benefit physically, cognitively and emotionally from their weekly interactions with our equine therapists.  The other program funded by the Lucky Duck Foundation at Helen Woodward Animal Center is Pet Encounter Therapy which brings the unconditional love of our special animals to over 25,000 visits each year for children and adults who are going through what is oftentimes the most challenging time in their life.